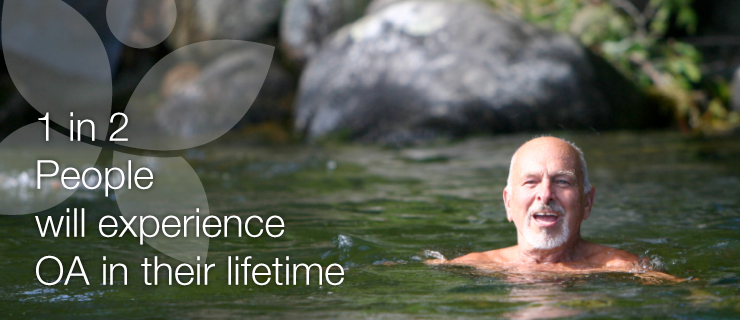 Having developed a compelling portfolio of intellectual property, ARP is now seeking like-minded partners to bring this exciting technology to global markets. The product is currently not being marketed in any region.
A significant partnering opportunity exists for the introduction of a clinically proven, long-term and safe alternative to current treatments for OA. For the millions of sufferers worldwide, the introduction of such a product would provide welcome relief from pain, without the side-affects associated with many existing treatment regimes.
Key points

Global/Regional commercialisation rights available.
Proven efficacy and safety.
Potential for treatments of other conditions.
Potential for new products/intellectual property from the platform which has broad scope of patent protection.
Suitable for Human and Veterinary Markets.
For further information regarding licensing opportunities please contact: [email protected]
Executive Commercialisation Team

Persis Anderson BA, Founding Director

Persis has been involved with the company since inception and has been responsible for driving the project from concept through product development and now the completed Phase III study. Persis has put together a team of consultants and experts who all bring with them relevant industry specific expertise. In her capacity as the Founding Director and CEO, Persis has worked full time, focused at driving successful outcomes for all business activities. Persis is driven by her unrelenting passion to see the product commercialised globally, particularly since she has experienced firsthand the value and benefits this product has provided people. The product has helped change peoples' lives and allowed them to do things which they believed they would never be able to enjoy again due to the debilitating effects of osteoarthritis – whether that be gardening, dancing, walking or something as simple as unscrewing a jar.

Andrew Loch, BEng, FAICD, CDE, Consultant, Director
Andrew has been highly involved in technology-based ventures for over the last 25 years. He has gained valuable knowledge, experience and networks across a range of industry areas including medical devices, biotechnology/pharmaceutical and ITC in market regions including Australia, USA, Asia/Pacific and Europe. Since 1999 Andrew has focused on assisting the growth of technology-based companies with international market opportunities. Andrew co-founded and was the CEO of Glykoz Ltd through to its trade sale in 2006 to an ASX listed biotech. His previous involvement in botanical source healthcare products include as a mentor to MigcoBio (migraine therapy) and as a co-founder of Avexis (pain therapeutic). Andrew directly supports ARP's success both through his role as a Director and additionally as a corporate development consultant.
Andrew was the founding CEO of the Gold Coast Innovation Centre which supported the success of scalable technology-based businesses including ARP, is a Fellow of the Australian Institute of Company Directors and is a Board Director of qutbluebox, the commercialisation entity for the Queensland University of Technology, and Chair of the Audit, Compliance and Risk Management Committee.
David Stephens, Advisor – Marketing


David has 40 years' experience in prescription pharmaceutical/OTC/FMCG sectors in previous roles:
Marketing Director and Managing Director Boots Healthcare Australia
Regional Director Boots Healthcare South East Asia
Regional Director Boots Healthcare UK, Ireland, Australia/ NZ ($700m turnover)
President and Honorary Lifetime Member Australian Self Medication Industry
Director Proprietary Association of Great Britain
Director World Self Medication Industry (WHO NGO)
Executive Chairman Healthzone Limited (ASX:HZL)
Fellow Australian Institute of Company Directors.
David was responsible for the successful launch of Nurofen in Australia.
Philip Mendes, Advisor – Licensing
Philip has been a solicitor for 29 years, and practices exclusively in the field of the licensing and commercialisation of new technology.
Philip practices in all fields of science, but most transactions in which he acts are in the life sciences fields, including pharmaceutical, biotechnology, medical devices, and diagnostics. He has undertaken what have been some of the largest intellectual property transactions emerging from Australian research, and has been involved with intellectual property transactions with many of the world's largest pharmaceutical companies.