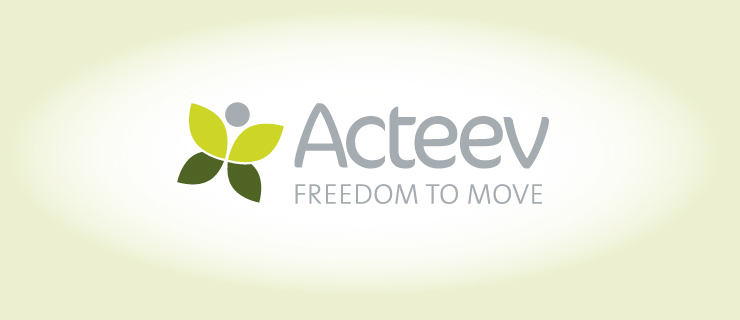 Acteev® is a platform technology with a lead product having well characterised active ingredients, based on comfrey: a proven traditional treatment for joint pain. Acteev® has successfully combined a standardized comfrey extract with a Tannic Acid complex in a modern formulation that is unique and patented.
The result is a novel, evidence based, safe, botanical topical for the management of Osteoarthritis.
The safety and efficacy has been consistently proven in clinical trials and anecdotal usage providing lasting results with decrease in pain and stiffness, and an increase in function.
The Acteev® Difference
Safe – Effective – Clinically Trialled
Acteev® is safe
Many currently available topical and oral products for osteoarthritis enter the bloodstream, where they can cause gastro-intestinal and cardiac side effects.
The Phase III trial showed no adverse effect on normal blood parameters (electrolytes, liver function) over a 3 month period. It can therefore be used alone or in addition to currently prescribed therapies.
Further, dosage of some other therapies with a higher side effect profile can be reduced, thus ensuring compliance and better patient outcomes.
A clinically significant reduction of 400mg per day usage of paracetamol (acetaminophen) was observed in the trial.
Acteev® is effective
Acteev® has been shown in clinical trials to:
reduce pain
reduce inflammation
increase mobility
provide long-lasting relief from symptoms; and
provide an overall improved quality of life.
Acteev® is clinically trialled
The majority of herbal products on the market are traditional remedies lacking robust scientific evaluation.
Acteev® has successfully undergone several independent trials, including an ACR (American College of Rheumatology) compliant, robust Phase III Double blind placebo controlled trial. Each study has reinforced the safety and efficacy of the product in reducing pain, and increasing flexibility and mobility in joints affected by osteoarthritis.
Further information on the Acteev® research can be viewed here.
Treatment Regime
The topical cream is applied 3 times per day to the affected joint/joints for an average of 8-12 weeks. This initial regime is then followed by a tapering maintenance dose depending on individual results.
In most cases, improvement in pain and stiffness is evident within 10 days of treatment. If the joint/s are used excessively, patients can repeat the initial Treatment Regime to help maintain results.
Availability
With the completion of the Phase III trial, ARP has recently commenced its licensing phase and commercialisation partners are now being sought. The product is currently NOT being marketed in any region.